Superior Room with Sea View details in contemporary design, will turn your holiday into an unforgettable memory and existing very comfortable 2 single twin beds. It's less than a minute's walk from Nyaung Oo Phee white beach sand. Situated at the middle of the beach and it is also within 1-minute walk to the restaurant. Furnishings include Thai Teak wardrobe, and off-brown floor tiles that minimise the natural light in the room with dark wood leaching out any brightness. The white marble bathrooms have single vanity mirrors and walk-in showers.
The best-selling Deluxe Sea View Rooms provide optimal summer resort experience. Feel the salty breeze from the balcony of your room and a cozy, contemporary island haven through relaxation. All rooms come with a double bed and offer a balcony from which guests can enjoy view of the blue sea across landscaped palm.
A separate single bed can be requested for a child.
All types of rooms have a washing area and water tap at the doorsteps to clean up the sands before entering into the rooms.
​
● Bathroom Amenities
● Personal Bar
● Towels & Hairdryer
● Complimentary Drinking Water Bottle for each guest
● Safety Box
● First Aid Kit & Couple Kit
● Air Cooler/Air Conditioning
● Clothes Stand
● Dressing Table
● Coffee & Tea Making Facility
● Coffee Maker (illy machines) (Villas only)
● Hot & Cold Shower
● Palautonetone (All day Dining Room)
● Victoria Lobby Lounge
● Pakchan Bar
● Salone Cafe
● In-Room Dining
● Wi-Fi Internet Access
● Souvenir Shop​
● Buggy Service
Beach Villas are Beach-front Luxury bungalows equipped with air conditioners, built with international standards in mind. Suitable for VIP guests or honeymoon couples, Beach Villas are featured for double beds and twin beds options.
All Beach Villa Rooms are attached with private bathroom (hot & cold shower) and private spacious balcony area to relax.
Total Rooms in Victoria Cliff Resort (Nyaung Oo Phee Island)
● Maliwan Spa
● Nyaung Oo Phee Fitness
● PADI Diving Centre
● Infinity Swimming Pool
● Jogging Path​
275 sq- ft
68 sq- ft
343 sq- ft​
main + bath room
verandah
Whole property​
286 sq- ft
71 sq- ft
357 sq- ft​
main + bath room
verandah
Whole property​
371 sq- ft
92 sq- ft
463 sq- ft​
main + bath room
verandah
Whole property​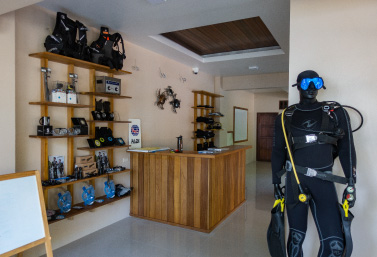 Victoria Cliff Resort Nyaung Oo Phee's range of rooms, superior, deluxe, beach villas and forest sea view villas boast maximized natural light, creating sun-filled spaces facing the sea or the island's garden landscape. Our villas have their own garden, and many have direct beach access as well as the 24-hour services of front desk.
Enjoy a great night sleep and fantastic view of Mergui Archipelago Andaman Sea and Nyaung Oo Phee Island.​
These attractive villas let the gentle sound of the wave and palm, juniper, and sea poison trees frond flowing in the wind connect you to the tropical paradise surrounded by Forest, Sea View provide beachfront at Victoria Cliff Resort Nyaung Oo Phee Island with one bedroom, expansive windows enhance view of the ocean and natural light, features balconies with daybed and living area. Direct access to the ocean front bedroom. Thai-inspired furnishings and accents will give you one of the best holidays in Kawthaung Mergui Archipelago.​
371 sq- ft
92 sq- ft
463 sq- ft​
Main + Bathroom
Verandah
Whole property
​