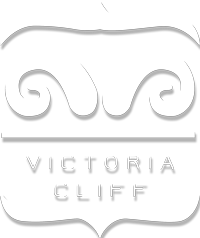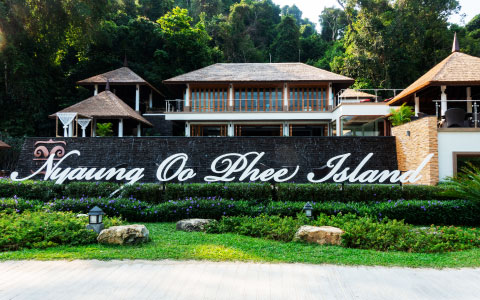 Maliwun Spa is Nyaung Oo Phee Island's place of calm, a haven within a haven on a far-flung tropical island. Our commitment is purely nurturing, not just of the body, but of the mind and spirit.
We value the holistic existence and with-it Nature possibly the greatest healer of all. We, therefore, would like to ask you to respect and enjoy the quietude in and around the spa area where we hope you will find harmony through the therapies we offer.
We want you to discover wellbeing which is the essence of our Spa, as well as the essence of true respite from the hustle and bustle you have abandoned. So, please relax and always be sure to make know your needs.
Retreat Admission
All Nyaung Oo Phee Island guests 16 years and older have complimentary use of the gym facilities and treatment services.
Reservation
Spa treatment reservations can be made at the resort reception or by calling ext. 0/1000. We suggest you schedule your appointment in advance to get your preferred time. We always try our best to accommodate requests for an individual therapist, based on availability.
Cancellation Policy
Please give us four hours' notice if you must cancel the appointment. No-show will be charged at the full treatment price.
Gratuities
Gratuities are not included in the cost of your treatment. Gratuities for outstanding service can be room charged and given at your discretion.
Hours of Service
9 am to 9 pm
In-room service incurs an extra charge of 10 USD during opening hours and 15 USD after hours.
Arrival Time
If this is your first visit with us, please arrive in minutes prior to your scheduled time so that you may relax and unwind before your treatment.
Late Arrival
We regret that arriving late will decrease the time of your treatment. Scheduled treatments must end on time so that the next guest is not delayed. Your treatment will last the full duration if no other booking is scheduled after your appointment.
What to Wear
You may wish to wear your own bikini or briefs, or we can provide you with hygienic disposable briefs. Alternatively, treatments may be enjoyed without clothing. Choose what is most comfortable for you. Our therapists will always use the draping technique to respect your privacy.
Personal Preference
We definitely encourage a personal touch. It is your time and you should enjoy the experience to the fullest. Whether it is room temperature, music selection or massage pressure, please ask your therapist to adjust to suit your needs.
What about my watch, jewelry & valuables?
For personal belongings, a safety deposit box is provided in your room.
Health Conditions
Please advise us of any health conditions, allergies or injuries which could affect your treatment when making your reservation. Advance bookings are highly recommended to secure your preferred date and time of treatment.
What if I am pregnant?
Please contact our supervisor or receptionist for advice on the treatments that are safe to enjoy during pregnancy.
Massage Therapy Menu
Please explore a full menu of our offerings and discover how good you can feel.
Myanmar Traditional Massage
Myanmar traditional massage, without oil, usually is a quite strong massage so if you like, do specify to your therapist whether you prefer strong, medium or soft pressure.
Duration: 60 minutes
Price: 30 USD
Thai Traditional Massage
The therapist applies pressure using the thumbs and elbows head and strong massage with pressure points, including a lot of stretching, moving and pulling your muscles. Pressures combined with manipulation stretch the spine and pull on joints to leave the body feeling loose and relaxed ultimately, maintaining flexibility and relieving tension.
Duration: 60 minutes
Price: 30 USD
Head & Shoulder Massage
This massage is particularly beneficial in balancing chakras, the energy centers of the body. It specially offers full relaxation for your head and contributes to the balancing of mind and soul.
Duration: 30 minutes
Price: 20 USD
Back & Shoulder Massage
The massage movements are designed to focus on the stressed muscles in particular areas of the back, neck, and shoulders. It is good for deep relaxation and improving circulation areas, which keep chronic muscular aches and pain away by loosening-up tight muscles caused by everyday modern busy lifestyle.
Duration: 45 minutes
Price: 25 USD
Reflexology Foot Massage
The therapist will work effectively on the muscles of your legs and sole with lavender essential oil. It performs to balance of the nerve system and promotes the sense of calming and relaxing.
Duration: 45 minutes
Price: 25 USD
Essential Oil Massage
The therapist will work effectively on your muscles and skin. Movements are generally applied in the direction of the heart and the main purpose is to increase the oxygen flow in the blood and remove toxins from the muscles. This essential oil-based massage provides excellent full-body treatment for deep relaxation and brings new energy to all parts of your body.
Duration: 60 minutes
Price: 35 USD
Nail Care
Choose between an essential manicure and pedicure:
Essential Manicure (Price: 20 USD)
Essential Pedicure (Price: 25 USD)
A 10% service charge will be added to all treatments.
Enjoy your journey to wellbeing with The Spa experience.
Maliwun Spa
Victoria Cliff Resort (Nyaung Oo Phee Island)
Mergui Archipelago, Myanmar