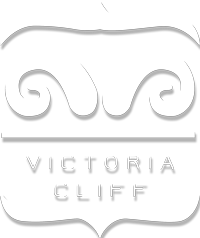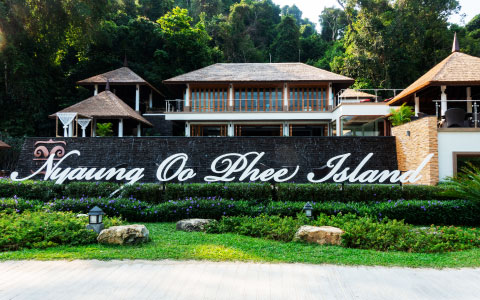 History of Kawthaung aka Victoria Point in Myanmar​
Kawthaung is a town located in the southernmost part of Myanmar, in the Tanintharyi Region. Formerly known as Victoria Point, Kawthaung is 800 kilometers from Yangon and 2,000 kilometers from the country's most northern tip. It is also one of the entry ports into Myanmar and only separated from Thailand by a broad estuary in the Pakchan River. Across the river is the border town of Ranong and visitors from Ranong could take a 30-minute boat trip to Kawthaung for sightseeing and shopping.
History of Victoria Point
After the first Anglo-Burmese War of 1823-1826, Rakhine and Tanintharyi were transferred to British rule between 1824 and 1948. In 1859, a local group of Chinese and Thais settled at Maliwan which is at the north of Kawthaung. In 1865, an Arab-Malay group who were traveling and collecting sea products around Mergui Archipelago started a base and village at the bay of Victoria Point.
In 1872, the third mayor of Mergui District, Sir Ashly Din (1870–1875) assigned the first police officer to be stationed at Maliwan, a village 24 miles north of current Victoria Point. In 1891, the local government offices were moved from Maliwan to Kawthaung, which was founded in the 19th century, because Maliwan is located on the bank of a small shallow river, Maliwan Creek, unsuitable for large ships to enter and waiting tide water.
Immigration and Visa entry
If you are travelling further into the country, you need to have Myanmar visa beforehand. Passport must be valid for at least another 6 months. It needs to be an ordinary visa which you can get in Thailand from the Myanmar Embassy in Bangkok, or an e-Visa. The validity of eVisa approval letter is 90 days from the issued date. Length of stay is 28 days from the date of arrival in Myanmar. Myanmar's simple e-visa system is valid at the two Indian-Myanmar border points and all Thai-Myanmar border points except Htee Kee/Phunaron. The crossing between Ranong and Kawthaung offers options for further travel in Myanmar – buses or flights on to Myeik, Dawei and north to Yangon, plus cruises to the Myeik Archipelago.
However, if you are entering Myanmar only for a Myeik Archipelago tour and not for further travel, depending on the length of your visit, you may only need a border crossing permit, instead of a visa. If you are on a short stay or visa run from Thailand, you will not need a Myanmar visa, but you will need your passport and a copy of the photo page, plus US$10 in crisp notes for a border crossing permit.
Attractions
A spectacular sea and island view from a hilltop pagoda known as the Three Mile Pagoda is located in a fishing village 5 kilometers north of town. Most Kawthaung residents speak Burmese and Thai. A huge bronze statue of King Bayintnaung, one of the great Myanmar kings out-fitted in full battle regalia with brandishing a sword, is greeting visitors from the crest of a hill on the cape.
Sources