Equipment Rental (Per Day)
BCD

7 USD

20 USD

-----

Wetsuit

7 USD

Diving Boot

3 USD

Marine Light

3 USD

Fin

3 USD

Regulator

7 USD

Computer

5 USD

Mask & Snorkel

5 USD

Tank

15 USD
Floating Toys Rental​
| | |
| --- | --- |
| Body Glove | 20 USD |
| Duck with wings | 7 USD |
| Duck without wings | 5 USD |
| Pineapple | 5 USD |
| Pizza | 5 USD |
| Shark (only for baby) | 5 USD |
Kayak Rental​
| | |
| --- | --- |
| Glass Kayak | 18 USD |
| Normal Kayak | 15 USD |
Boat Fee
Single boat trip

Double boat trip (two trip in single day)

Private speedboat charter (per day)
We charge 15 USD per water mile according to your own leisure peace.
Diving in Kawthaung
Diving in Kawthaung ranks the best in Myanmar, yet it is a fragile beauty. At Nyaung Oo Phee, we are dedicated to preserving the reefs as well as ensuring your safety. For this reason, we request you to read the following information. Should you have any queries, our dedicated and experienced staff at the resort's Dive Centre will be happy to help. They can also provide detailed anecdotal advice on particular sites. Nyaung Oo Phee is the code of conduct of bravery Warrior.
Safety Regulations
All divers are required to hold an International SCUBA diving license. When you arrive at Nyaung Oo Phee Island, you will be asked to produce this documentation together with your logbook. You may also have to take part in an orientation dive as part of the Myanmar Diving Regulations. Local rules also mean guests must dive in buddy pairs or with a guide and are not allowed to go deeper than 30 meters. Please note decompression dives are forbidden.
Many of the dives in the Kawthaung involve currents and drift dives. We ask you to please listen to the advice and instructions of our staff who are here to share their local knowledge. We also ask you to dive within your limitations. For added safety, we ask all divers to allow 24 hours in between their last dive and flying.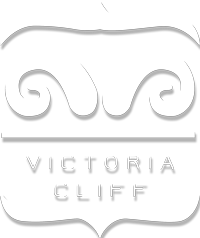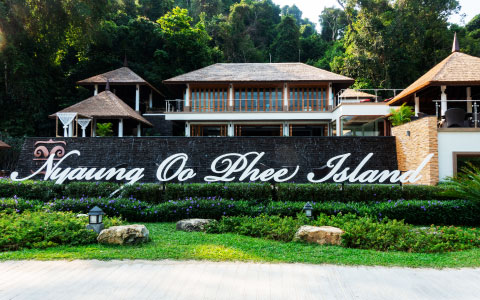 Diving Center at Victoria Cliff Resort Nyaung Oo Phee Island
Nyaung Oo Phee Island Diving Center (S-27430) is opened daily from 8 am to 6 pm. Please pop by any time during these hours. When you are out diving, we provide a yellow basket for you to keep your personal equipment. We will take the utmost care of your belongings, but cannot, unfortunately, take responsibility for any loss or damage. We, therefore, ask you not to leave valuables in the basket.
Reservation
Reservations can be made at the Dive Centre before 5:30 pm on a preceding day. We would recommend you to read the description and check the level of the dive before making the reservation, although our team members are always on hand to advise you. If you are unsure whether or not you will dive the next day, it is better to make a reservation anyway. This avoids disappointment should the boat or diving schedule fill up. Nor do we charge for cancellations. However, please let the Dive Centre know before the time of departure if your plans alter.
All dives are required to partake in an orientation dive, conducted at 10:30 am and 4:30 pm daily, unless you have proof of diving in the Kawthaung within the last six months. An instructor will ask you to demonstrate four skills necessary to ensure your safety regulator recovery and cleaning mask clearing hovering and alternate air source breathing.
Diving Courses
We offer a wide range of PADI diving courses, available to beginners as well as more advanced divers. All our courses are taught by PADI certified instructors. Class sizes are limited to cater to every guest's needs and available in a range of languages. Please consult the Dive Centre or check our available Diving Programs.