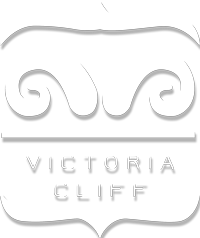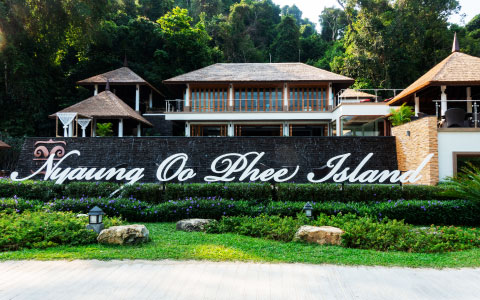 Snorkeling Etiquette in Nyaung Oo Phee Island (MacKenzie Island)​
The Andaman islands are one of the least explored gems for divers and snorkel lovers. Located at a very remote set and hard to get to, the Myeik Archipelago of Andaman Islands, part of Myanmar territory, is a snorkel and scuba diving paradise. So, where are the Andaman Islands archipelago located exactly?
Totally uncrowded, virgin and pristine, Nyaung Oo Phee Island (MacKenzie Island) offers some of the most breathtaking marine scenery in the world, with a variety of gigantic and small colorful fish, turtles and even wild manatees. Snorkeling around the Nyaung Oo Phee Island will amaze you with new underwater world you never experienced before.
On a fantastic effort to reduce pollution and destruction of nature and the Eco-system, tourists and travelers are not allowed to stay longer than a month. You will need to apply for a special visa to visit the Islands and on your entrance, you'll have your passport checked to make sure you're not overstaying.
Snorkeling in Nyaung Oo Phee Island
Snorkeling is the process of swimming on or through an entire body of water while outfitted with a designed tube known as a snorkel, and generally swim fins. Utilizing this equipment permits the snorkeler to notice underwater attractions for extended time periods with comparatively small effort. It's a well-known fun activity, especially at tropical resort and scuba diving places. Snorkeling is also used by scuba divers when on the surface area and rescue teams may snorkel as part of a water-based search.
What is Snorkeling Etiquette?
It's the "Do Not Harm" effect, also jokingly called the 5 commandments of snorkeling. To do no harm simply means giving thought to how our actions can affect the world around us and to be compassionate with our interaction with all creatures and our planet.
The list of the 5 Do Not Harm tips are:
1. Do Not Touch The Coral!
Coral is beautiful, and looks like rock, but it's actually a fragile living animal. And when you touch coral with your fins or hands, you kill it. Even just lightly touching it acts more like a poison to it. Sometimes the results of touching it will not appear for weeks to months.
Coral is so wonderful to see and so important to our world that you should feel like you just ran over your kitten if you touch coral. Not to mention that coral is sharp and will often cut your skin, leading to infections, and can cut your fins also.
2. Do Not Touch Anything – The Animals or Their Habitat
Besides not touching coral, the rule of thumb is not to touch anything, because there are a number of things in the ocean that are poisonous or dangerous to touch. A good thing to remember is that sea life is not a petting zoo, do not touch or pet anything when snorkeling or diving. There are not only concerns for the sea life when touching objects and animals but harm could come to you too.
There are many cute animals that may look harmless but may bite you or remove a finger. Also, shells and other beautiful objects on the ocean floor can be extremely sharp and can become infected quickly because of the bacteria that we are not used to in the water.
There are not a lot of them, but do you know which ones they are? For example, picking up a beautiful little seashell when snorkeling can be deadly. Cone shells have a stinger that can extend for several inches and can be deadly. That also means keeping an eye out for what you are swimming into, like some jellyfish that deliver a very painful sting from the long tendrils that extend below it into the water.
3. Do Not Harass Sea Life
Again, it's hard not to touch the sea life and personalize your experience. But do not bother them. Sure you can swim slowly towards turtles and fish, but don't try to get too close. And if they are resting, on the bottom or on shore, give them lots of space. The same goes for all sea life.
4. Do Not Feed Fish
Wanting to feed the fish you encounter while snorkeling seems like a fun and slightly noble thing to do. But do not be tempted! Feeding fish has been proven to really mess up the natural ecosystem in the area. However, interacting with the sea life is what draws most to snorkeling. Experts in the field say that a good alternative to feeding them is pretending to feed them. Rub your fingers together and wave your hand slowly, back and forth and you may get a little courageous fish to come up to you. This is also a good way to stop other people who are feeding fish in an area.
5. Use A Great Biodegradable Sunscreen
If you have ever gone into a pool right after we put sunscreen on, you might remember the slick film of lotion swirling on the surface. Well, many of us may have never thought that sunscreen we wear in the huge ocean could make a difference, but research is showing it could make a big difference. The ingredients in some sunscreens are killing reefs and even poisoning some fish. The non-biodegradable sunscreen has a chemical water resistance that can harm much of the sea life. In fact in some countries you are not allowed to get in the water if you are using a non-biodegradable sunscreen.
Just like being a responsible camper, you do not want to destroy the wildlife or ruin their habitat. Being a responsible snorkeler is very much the same, having a deep respect for the sea life and their habitat will preserve them for generations. If you become aware of how beautiful the underwater world is, you will naturally want to do no harm when you are snorkeling. To protect Andaman Sea, you can also plant some corals under the sea near Nyaung Oo Phee Island (MacKenzie Island).
​
11-12-nyaungoopheeresort.com